Popit Sense is an innovative, small device that is attached onto the pill sheet. It automatically recognizes when you take your medication so you do not need to input anything anywhere. This is done with patented technology.
No more needless alerts! Popit will remind you only if you forget or are about to forget. Quite different from that pesky smartphone alarm, which goes off at the most inconvenient times – regardless of if you've taken the pill or not. The app also shows information on your pill consumption habits and a pill diary.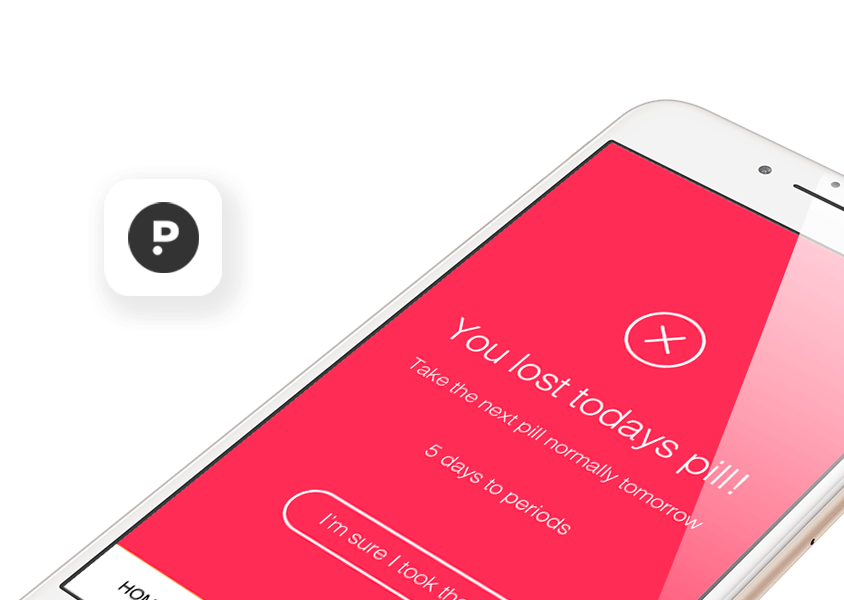 Popit Sense sticks to your pill sheet like glue. We've carefully crafted a reliable mechanism that fits into the small space, but still offers an excellent grip.

Senses when you take a pill
You don't need to manually input anything. Popit Sense's patented technology uses accurate sensors to detect when you take a pill. No false detection even if a pill comes off while the pills are in your purse or pocket.

The Popit App shows pill consumption statistics, history, and many more features that are essential to maximizing your medication efficiency. It also offers you the possibility to record any side effects such as headaches, pain and mood changes. It is an essential sidekick to Popit Sense, which will not work without the app.

Popit Sense's coin cell battery lasts at least 6 months, but can go on for 12 months too. That's difficult to beat. Not that there would be similar products, but you know what we mean. Although Popit Sense connects to your smartphone over Bluetooth and works reliably from day to day, we have still managed to keep power consumption low.

Popit Sense supports the majority of pill sheets – also known as blister packs or push-through packages. A list of all supported pills is coming soon and we are working a way to allow covering all package shapes. First we will be introducing Popit Sense for birth control pills!
Sign up to our newsletter to receive a 50% discount before sales start!