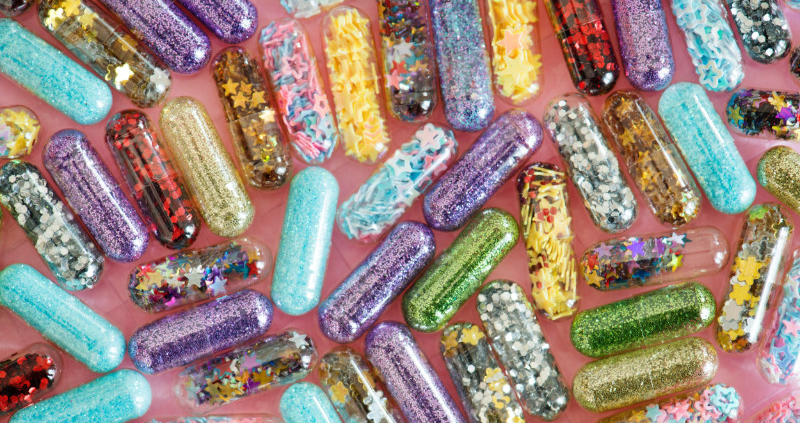 Pill reminders – Can they help you take your pills on time?
Pill reminder and pill-tracking app is the new mantra used by researchers to improve medication adherence in patients.
A 2016 poll conducted by Popit Research Labs showed that around 40% of voters relied on their memory to track their pill usage while almost 60% used some form of external pill reminder. Also, multiple studies are suggesting the rise in medication non-adherence due to forgetfulness. There is clearly a need for an external source to keep track of one's medication usage.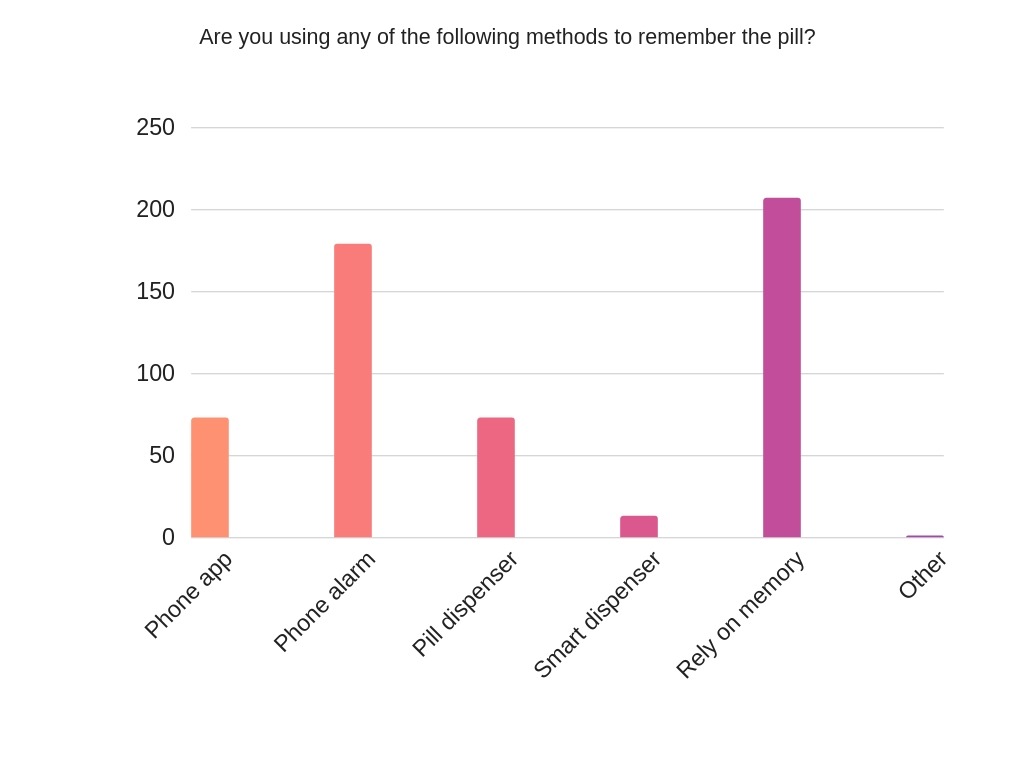 Popit Research Labs, 2016
Do pill reminders work?
With the rise in pill reminder solutions, the first question that pops into your mind is – Do pill reminders actually help? Can they help you take your medications on time?
According to a randomised clinical trial done in 2018, to check the impact of medication reminder apps to improve medication adherence in a Coronary Heart Disease study, adherence improvement for app users seemed to be ~7.2%. It was concluded that patients who used medication reminder apps had better medication adherence compared to those with usual care.
A study by Cochrane on interventions for medication adherence in the elderly concluded that behavioural and educational interventions along with the aid of simple strategies such as using pill reminders may lead to greater satisfaction in medication management in the elderly.
In a poll conducted by Popit, almost 50% of the users confirmed they have some kind of reminders for pills and they find these useful in tracking their pills for birth control. In a clinical pilot together with a leading university hospital, their pill reminder solution was able to reduce missed pills by over 80% and help build a solid routine around pill-taking.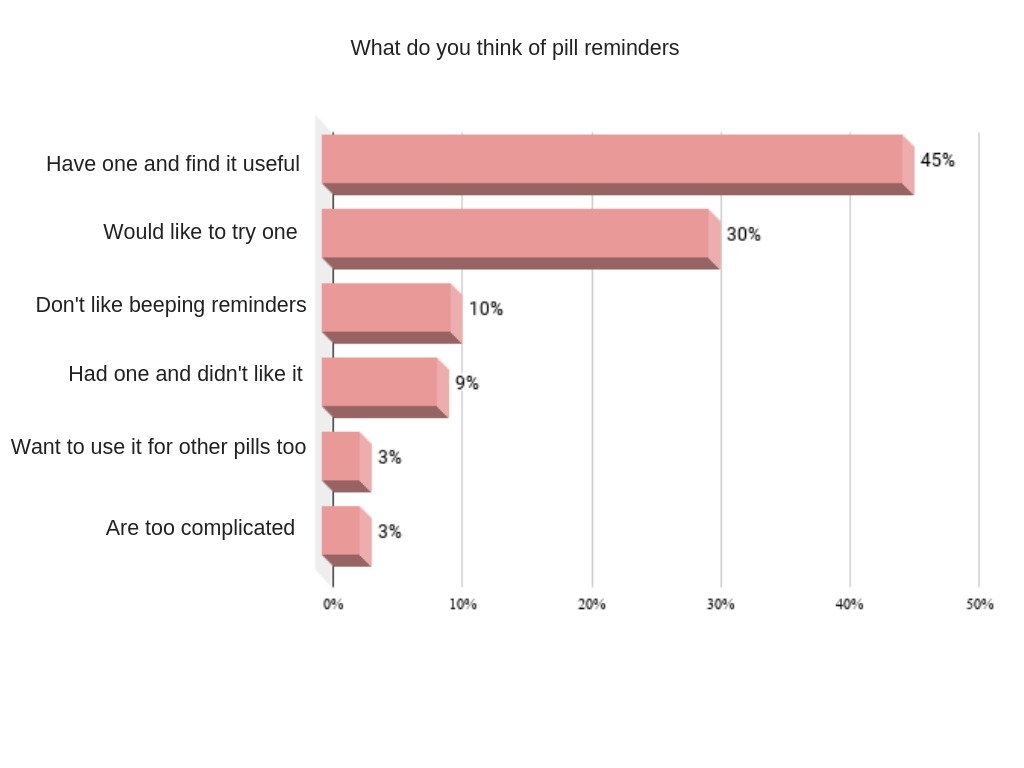 Popit Research Labs, 2016
Which is the most effective pill reminder?
With the internet being flooded with various pill reminders apps and medication trackers, how do you know if these are effective or not?  Does it really make sense to invest in one? If yes, then which one?
Pill dispensers are cheap, but using a pill dispenser is more or less relying on your memory. On the other hand, smartphone alarms are free, but most people end up ignoring these alarms as constant notifications can get annoying after a while.
A smart sensing device could be another option that you can rely on. This is the world's first and only tracker for a pill blister that comes with built-in sensors. It can sense when you pop a pill off the blister and notifies you only when you miss a pill. Which means, if you take the pill, you don't get the daily annoying reminders. Also, there is no manual input needed to keep a track of your pill usage.
We compiled a comparison chart so you can evaluate which solution is best for you.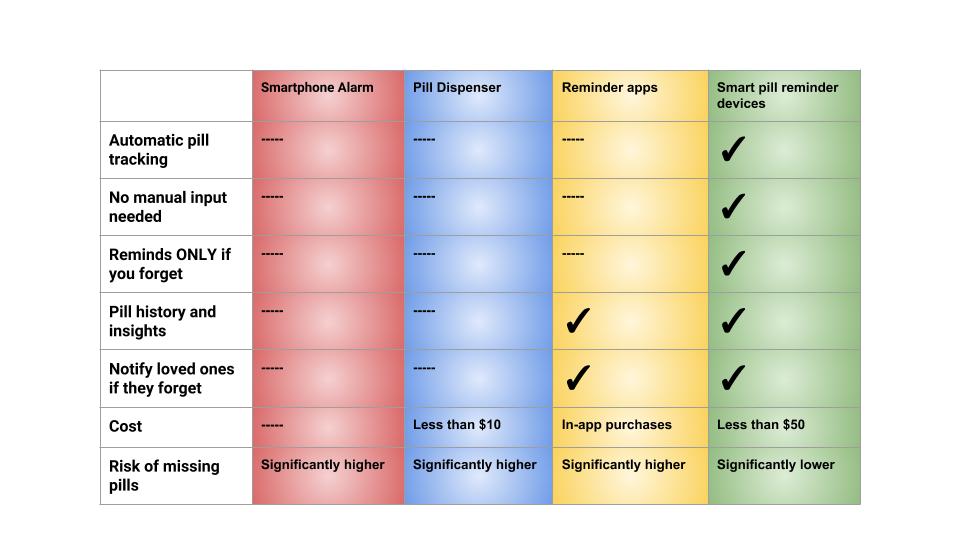 Pill Reminders
How do pill reminders help?
Medication cannot work as intended if it is not taken as prescribed. Consistency and taking pills according to guidance play a key role in any treatment.
Some of the cases where pill reminders have proven to be beneficial include:
1. Avoiding unwanted pregnancy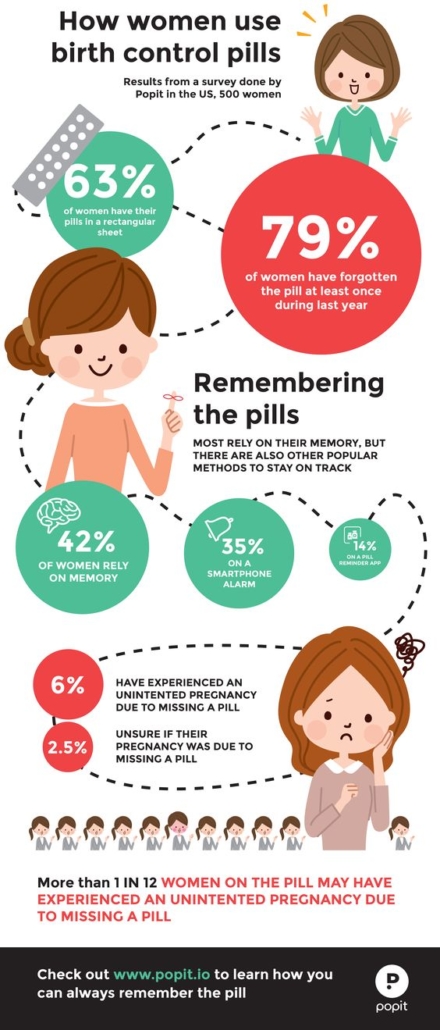 The risk of pregnancy with a typical birth control pill use is 9% and the pill is 99% efficient only when used perfectly.
By perfect use, it means you have to take the pill every day without fail. You must also take it at the same time day after day. In a recent survey conducted by Popit, more than 1 in 12 women on the pill may have experienced an unintended pregnancy due to missing a pill.
2. Medication adherence in chronic health conditions
Medication non-adherence in chronic health conditions is a recognized public health problem. According to a study conducted by NCBI on unintentional non-adherence of prescribed medication, more than 60% of the test group forgot to take their pills on time.
3. Improved parental or caregiver medication adherence
To keep a track of someone's medication is more challenging than managing one's own treatment. You can easily manage this when you have an app that can notify you whenever they miss their pills.
4. Adherence in research
Patients not adhering to medications in research is one of the factors that makes medication development so expensive, and as a result, the prices so high. Taking medications correctly is essential and adherence in research enables a successful study.
So, do you need one?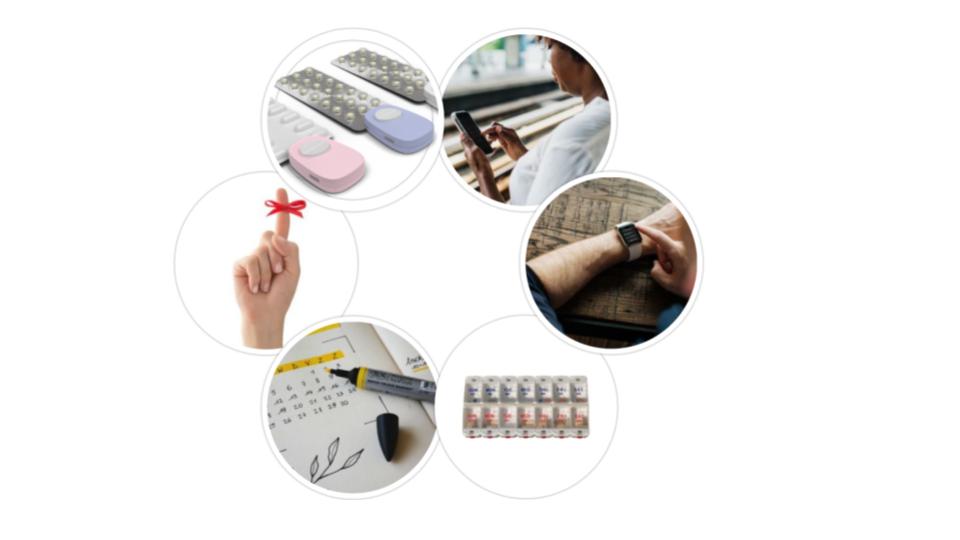 Evolution of pill reminders
From the humble reminders such as markings on a calendar to smart sensing devices, pill reminders have evolved over the years. This also confirms the need for an external source to track pill usage apart from relying on one's memory. Multiple studies are also supporting this claim saying it could be one of the ways to improve adherence in patients.
Pill reminder solutions are usually a one time purchase and cost less than a good pair of sneakers. They are the most reliable alternative to ensuring you take your medicines on time and stay on track. These can also be a thoughtful gift for your loved ones. For, after all, there is no greater gift that you can give or receive than to stay healthy or investing in the good health of your loved ones.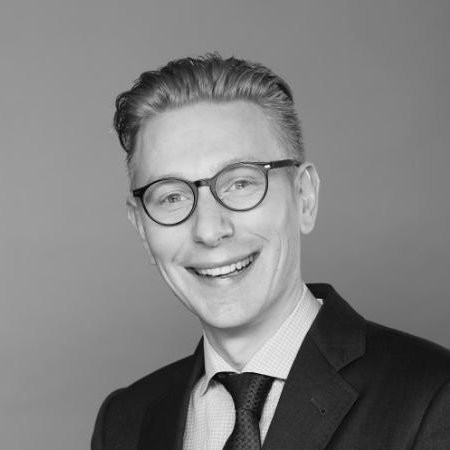 Mikko Veräjänkorva is a pharmacist and holds a BScBa in International Business. He has over 15 years experience in pharmaceutical field from pharmacy, medical and pharmaceutical industry. He is one of the founders and board members of Farenta since 2003.
My aim is to write informative high quality articles based on science in way that all of us can easily understand the point. Science and evidence based research is at the core of my writing. The main purpose of my articles are to provide practical information on healthy lifestyle and to provide reliable and practical information about different medical conditions.
Bringing medical jargon to the masses is my mission.
Related articles
https://popit.io/wp-content/uploads/Pill-reminders-–-Can-they-help-you-take-your-pills-on-time.jpg
450
800
Mikko Veräjänkorva
https://popit.io/wp-content/uploads/Popit-logo-black-header.svg
Mikko Veräjänkorva
2021-01-10 15:24:36
2021-07-01 12:49:03
Pill reminders – Can they help you take your pills on time?